Dining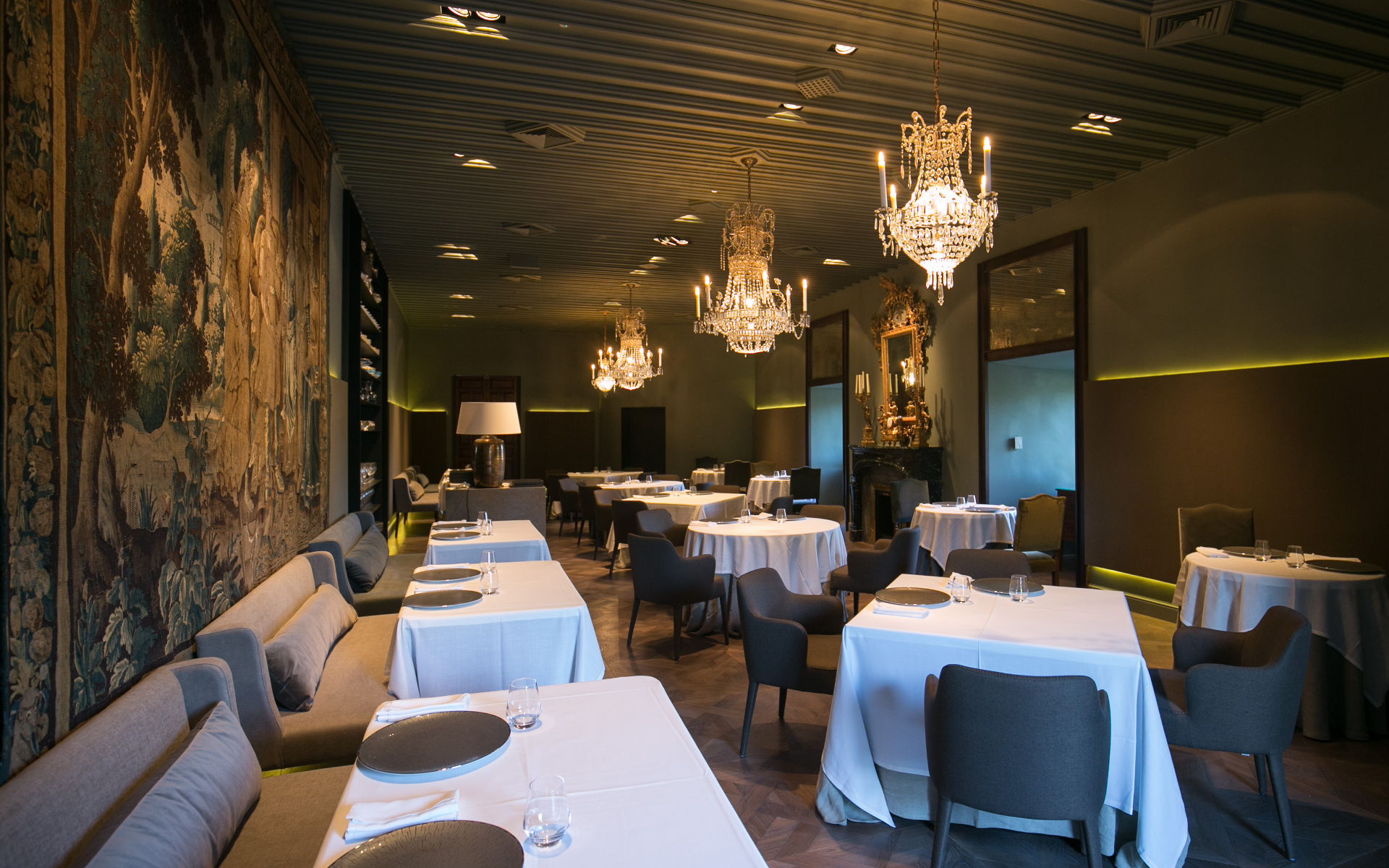 Schedule:
Open Thursday from 20h to 23h. Fridays, Saturdays and Sundays, 13h to 15h and 20h to 23h.
After years of success at El Bulli and Mas Pau, chef Xavier Sagristà and head waiter and sommelier Toni Gerez, took over the management of Castell Peralada Restaurant, in 2016, designing an offer of haute cuisine that reinterprets culinary tradition with avant-garde proposals using quality products from the Empordà region, from its soil to the Mediterranean.
Five years later, the legacy of chef Xavier Sagristà remains in the best hands. His generational successor, chef Javi Martínez, with whom he shared 15 years in the kitchen, will continue to share his recipes and his vision of Empordà cuisine.
The Suqué-Mateu family and the Peralada Group have dreamed up a new gourmet, haute cuisine restaurant in a totally renovated space that's ideal for an authentic sensory experience. The newly designed open-kitchen restaurant has a number of different interior rooms and a lakeside terrace with impressive garden views.
www.castellperaladarestaurant.com
Nuevo restaurante con estrella Michelin, realmente más que merecida. Una cocina a la altura, refinada y muy bien pensada, basada en la cocina tradicional. Servicio amable, muy simpático, Toni Gerez cuida a su equipo y esto se nota. Agradecer el trato recibido y animarlos a seguir de esta manera para seguir consiguiendo muchos reconocimientos. El mejor carro de quesos de nuestro país.

Maria G

Cliente Tripadvisor